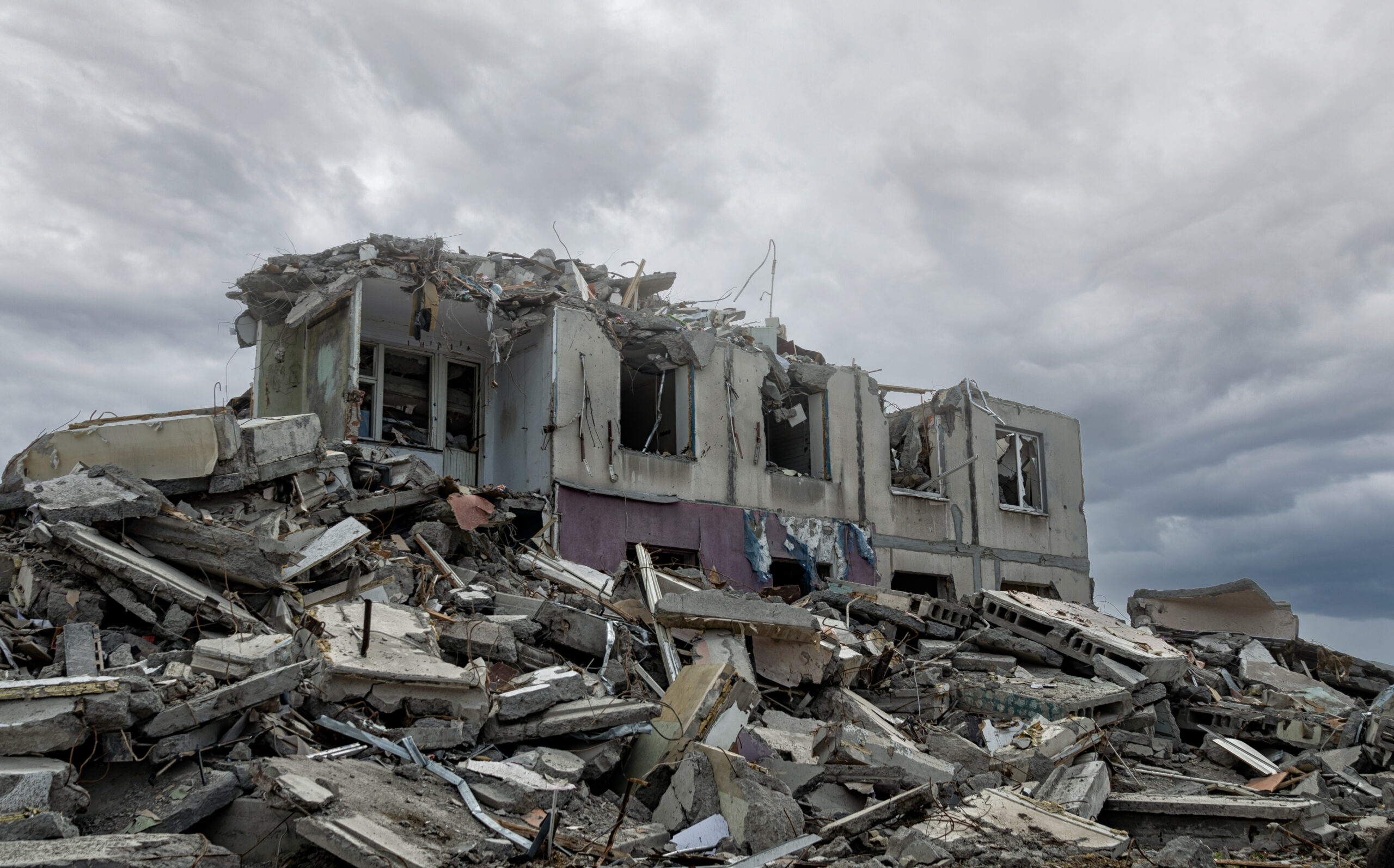 Together
we can face
the crisis
© Copyright: Gera8th / photocase.de
Our Mission:
Empowering impact startups in creating solutions for a world of crises
We support impact startups in tackling the world's most pressing crises through our incubator and accelerator programs.
The world is full of crisis
The war in Ukraine, the climate crisis, the loss of biodiversity and mass extinction, the crisis of democracy…
Transforming our economy
from cause to solution
Our economic system should be transformed from causing to solving many of these crises. We don't need short-term profit maximisation at the expense of people and environment.
We need sustainable business models that serve society in the long term and ensure our survival.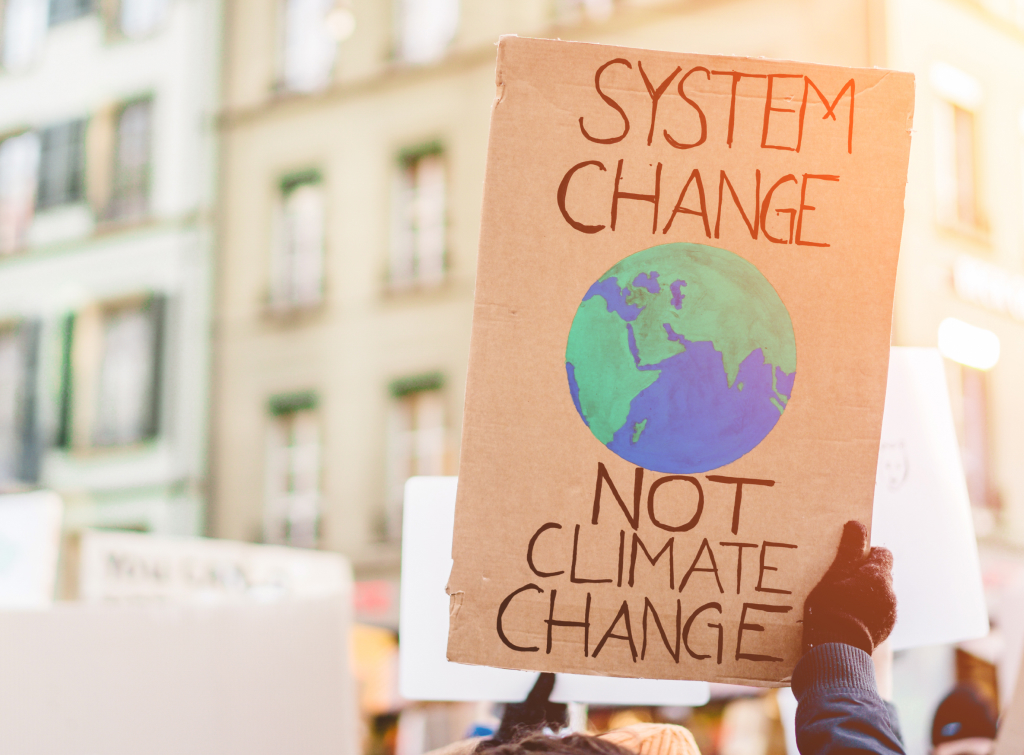 System change with impact startups
Impact star­tups plays a key role in addressing the various, constantly chan­ging cri­ses and chal­len­ges we face in socie­ty. They addresses one or more UN Sustainable Development Goal (SDGs) at the core of its business. This means: if you remove the impact you also remove the business.
Look at the numbers:
Climeworks' largest carbon dioxide removal facility has an annual capture capacity of
4000t
CO2
per year.
Since 2017 SIRPLUS saved more than
2500t
of food
from landfills.
We need more impact startups!
Mindset Shift:
Impact becomes the new normal
What if every founder would develop new busi­ness models and approa­ches to make our world more liva­ble and sustainable? All new startups would be impact startups! Their success could motivate established companies to change their business models and practices.
Do you have an idea for a solution?
For solu­ti­ons to long-term cri­ses within the 17 Sus­tainab­le Development Goals (SDGs)?
Or quick solu­ti­ons to acu­te cri­ses such as the 2015/2016 refu­gee cri­sis, the COVID-19 cri­sis, and the cur­rent war against Ukrai­ne?
We can help you with our accelerator program
In our accelerator program, we will guide you for 6 months to turn your idea into reality.
We offer you access to funding, coaching from experienced mentors, access to our network. We will work side by side at bUm. A co-working space for social entrepreneurs, nonprofit organizations and activists.
It's a match?
We support star­tups in all sta­ges. Do you have an almost finis­hed pro­to­ty­pe that you can test or an exis­ting start­up that you want to bring to a new level?
Your team con­sists of at least two foun­ders. You are based in Ber­lin, as the­re is whe­re the pro­gram takes place. Non-pro­fit as well as for-pro­fit organiz­a­ti­ons can apply.
Our current focus: Ukraine response
We are looking for innovative approaches as one solution to address the effects of the war against Ukraine. Russia's attack on Ukrai­ne in Febru­a­ry 2022 and the acts of violence have chan­ged the world. The violence has upen­ded the lives of mil­li­ons of Ukrainians. Therefore the issu­es ran­ge from refu­gee cri­sis, recon­struc­tion, food inse­cu­ri­ty and ener­gy sup­ply to health and legal issu­es and among others. We are open to many topics as long as they crea­te impact.
Ukraine Response Program #2
Timeline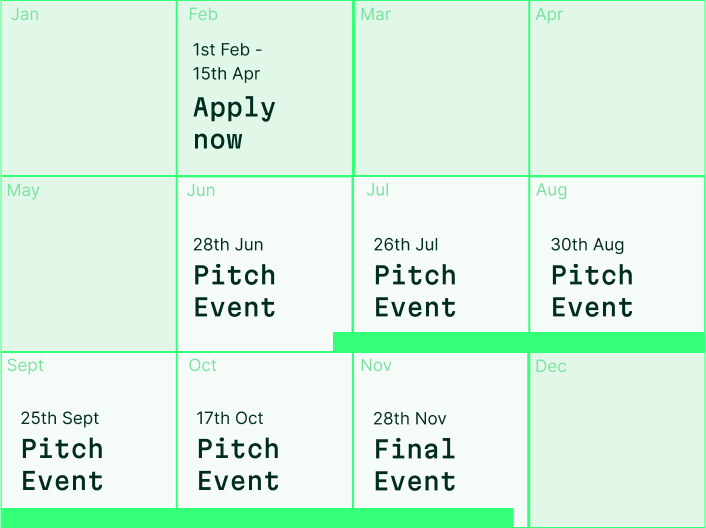 Our team
We are a diverse and interdisciplinary team of impact-oriented professionals with many years of startup experience.
We are well connected in the impact community. Let's connect!
Phineo has 10 years experience
with impact investing
PHINEO is one of the pioneers of impact inves­ting, measurement and management in Ger­ma­ny. We com­bi­ne impact and financial know-how in one team. The­re­fo­re, we can help you finan­ce your pro­ject and pro­vi­de access to a net­work of impact inves­tors. In additi­on, we sup­port you with our com­mu­ni­ca­ti­on to our broad network of dif­fe­rent sec­tor part­ners and one of the largest Impact Inves­ting and Social Entrepre­neurs­hip networks in Germany.
Coaching
A dedicated PHINEO Startups coach guides impact founders through the incubator program and designs it together with them.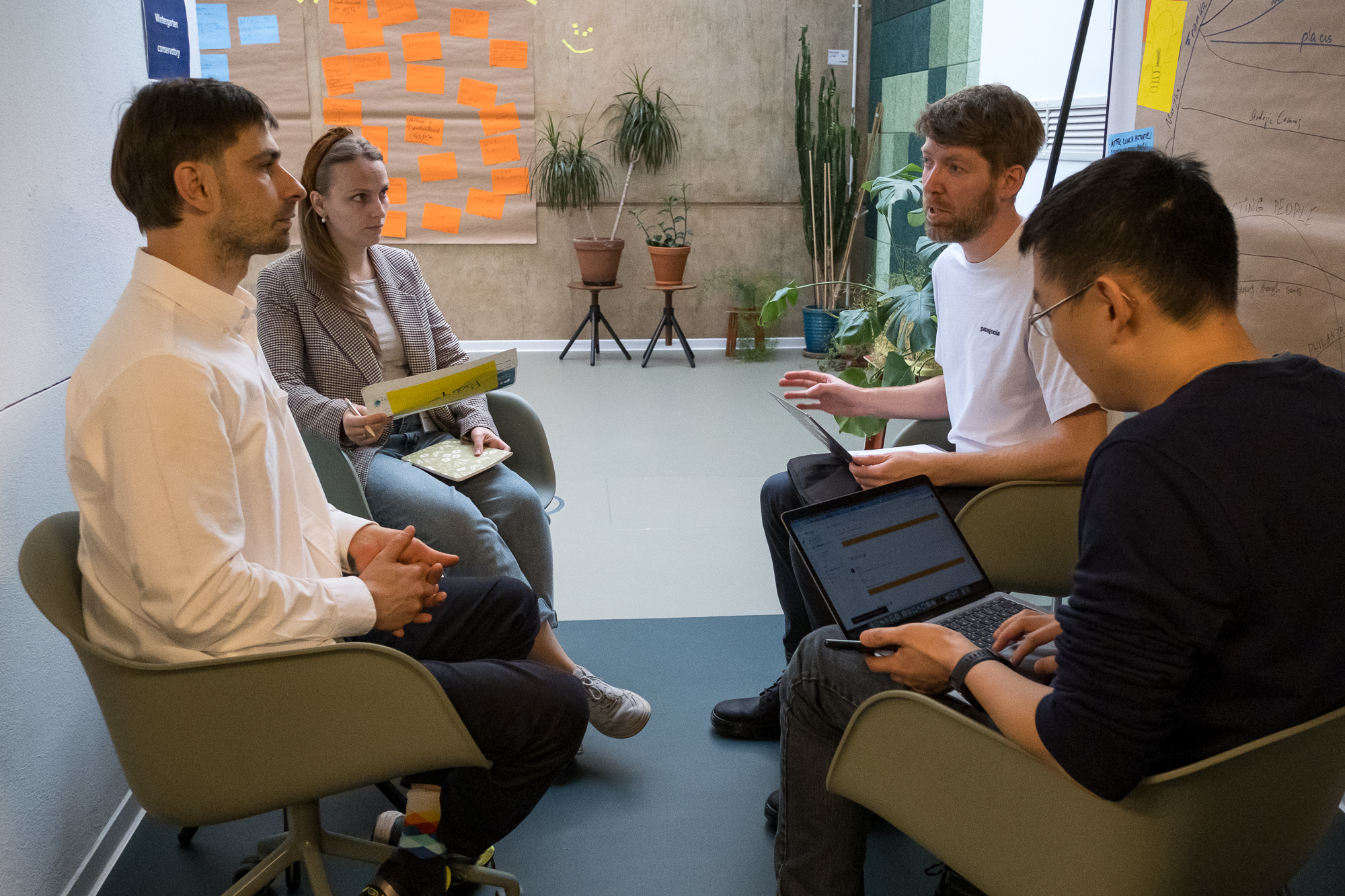 Mentoring
A dedicated and experienced mentor supports and advises each impact startup team individually throughout the incubator program – in addition, topic-specific mentors can be consulted.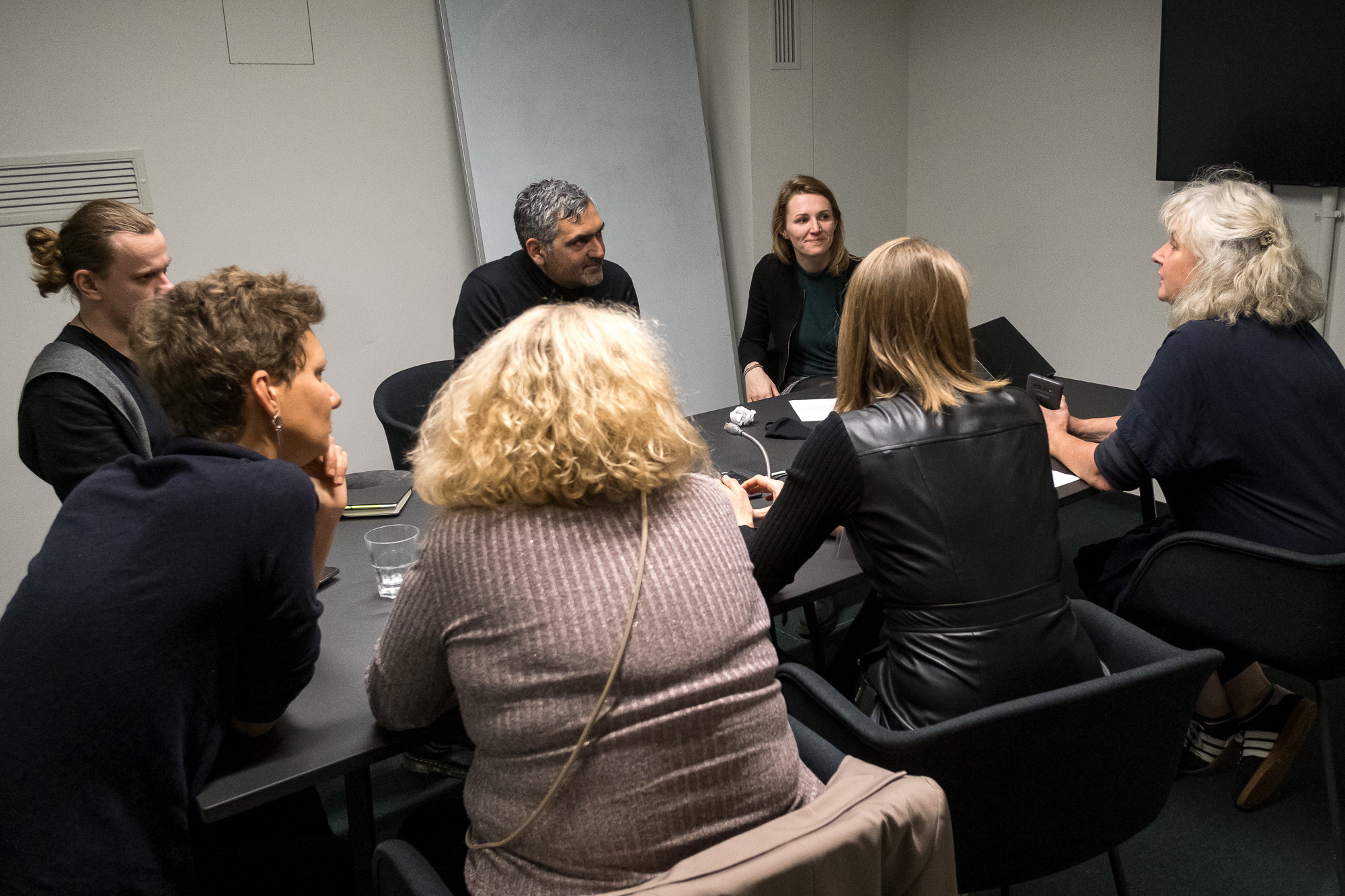 © Copyright: Robert Eckstein
Your mentors and experts
Here you can connect with a selection of our mentors and experts.
Masterclasses
The­re will be a wee­kly trai­ning offer with work­shops aimed at addres­sing your needs and gaps and inten­ded to sup­port the accelera­ti­on of your development.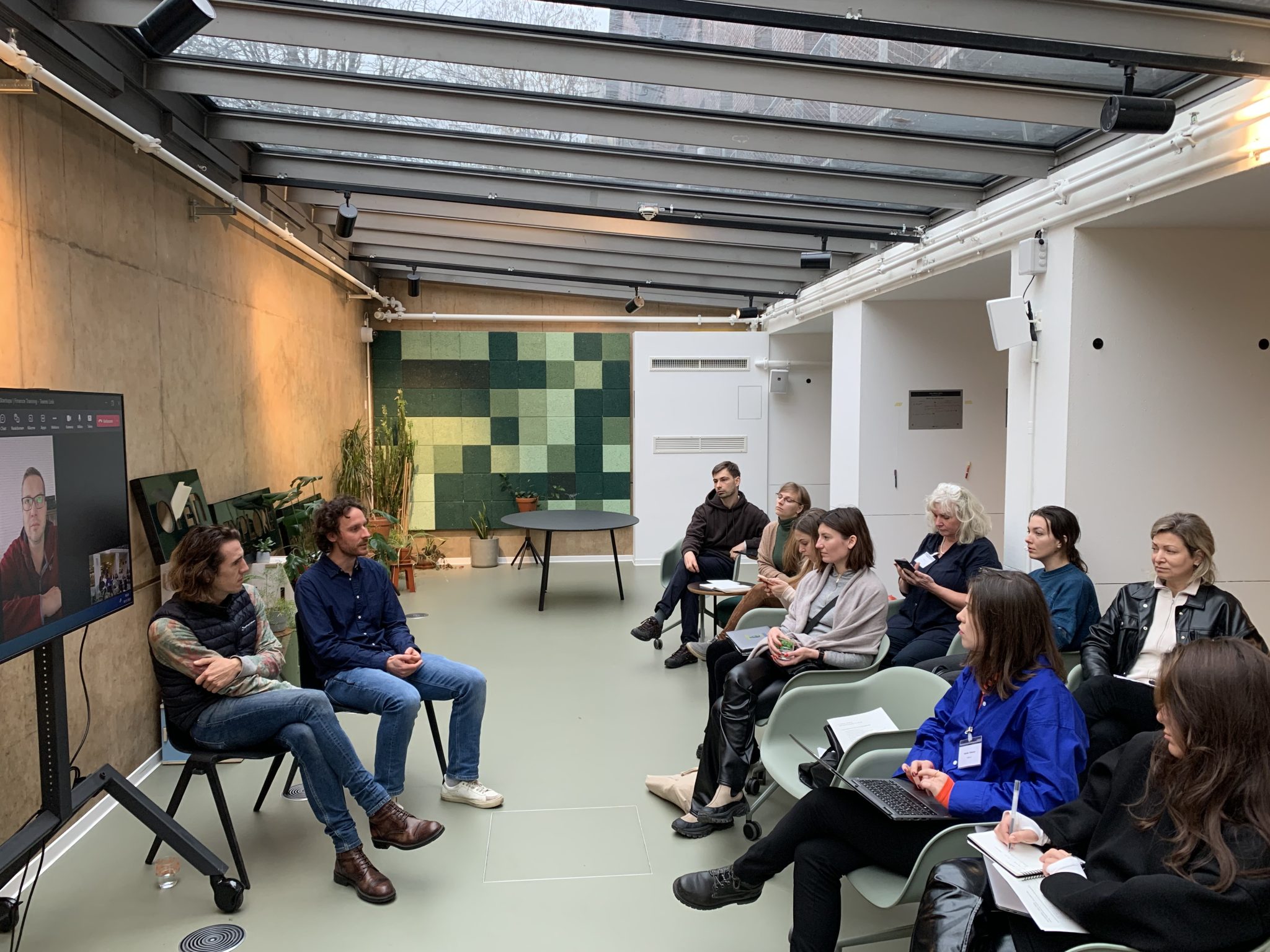 © Copyright: Robert Eckstein
Co-Working
You get a seat at bUm. A place to work, meet, learn and improve the world together. It's a community space for inspiring encounters between social entrepreneurs and homeless people, politics and the neighborhood, socially committed companies and activists, non-profit organizations and volunteers.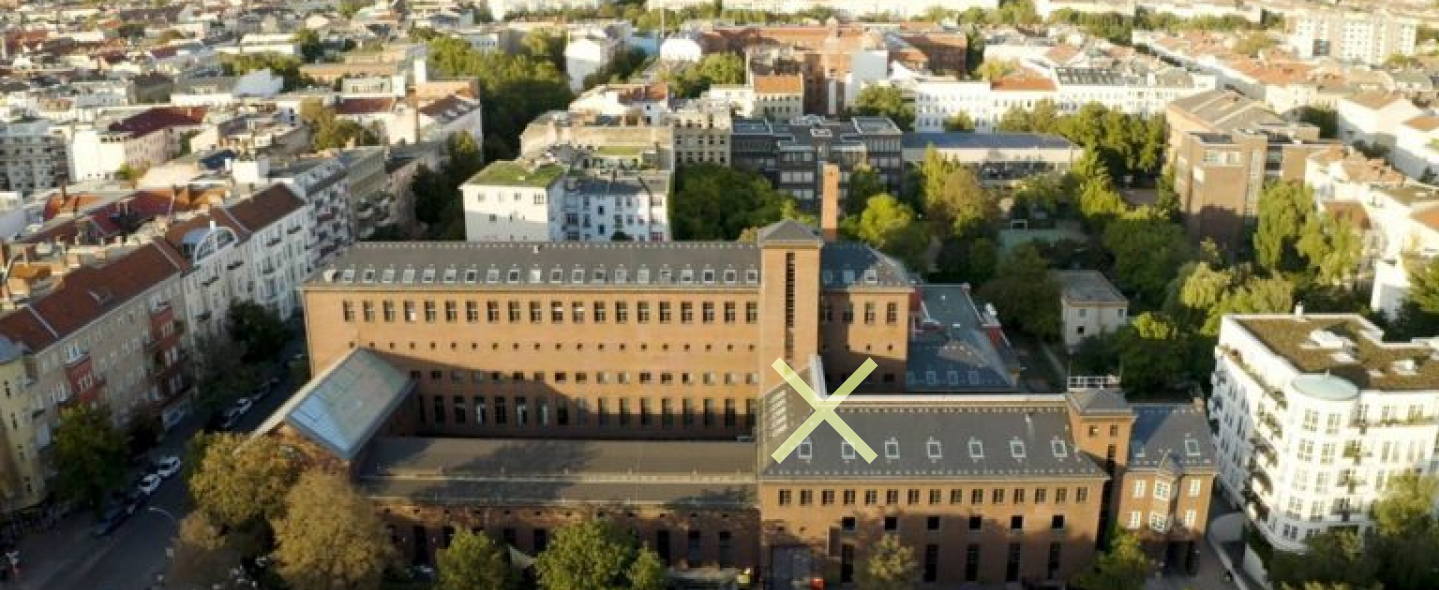 Co-Working at bUm,
Paul-Linke-Ufer
© Copyright: betterplace Umspannwerk GmbH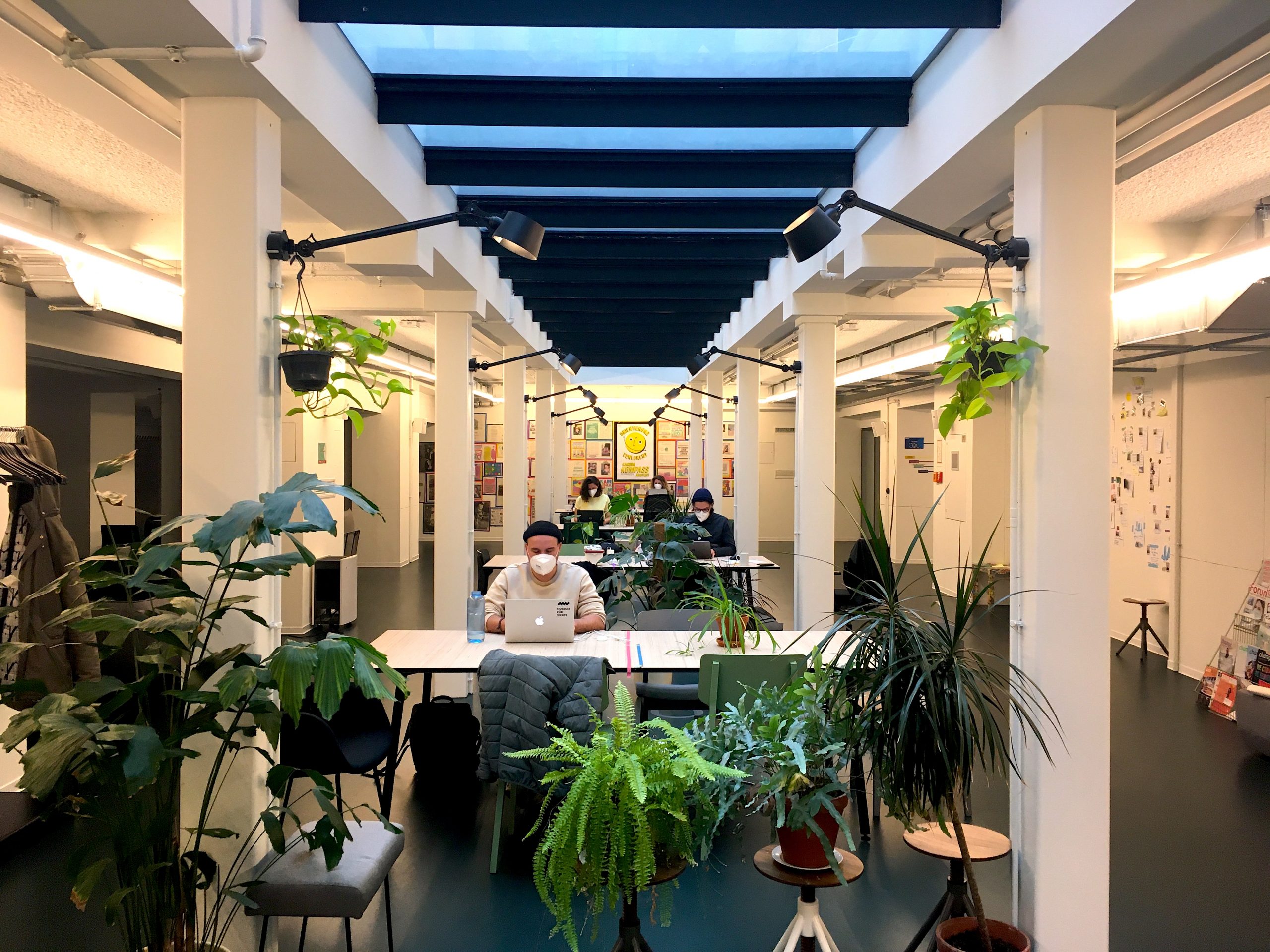 bUm community space
© Copyright: betterplace Umspannwerk GmbH
Events
Diverse types of events are offered as part of the incubator program, e.g., community events, pitch events, networking opportunities & a final event.
Final Event: Ukraine Response Program cohort #1
© Copyright: Robert Eckstein
Next events
Kick-Off Ukraine Response Program cohort #2 on 5th of June
Pitch Event Ukraine Response Program cohort #2 on 28th of June
Pitch Event Ukraine Response Program cohort #2 on 26th of July
Pitch Event Ukraine Response Program cohort #2 on 30th of August
Pitch Event Ukraine Response Program cohort #2 on 25th of September
Pitch Event Ukraine Response Program cohort #2 17th of October
Final Event Ukraine Response Program cohort #2 on 28th of November
Peer-to-Peer Coaching and Community Building
PHINEO Startups encourages and facilitates learning and community-building opportunities among founders.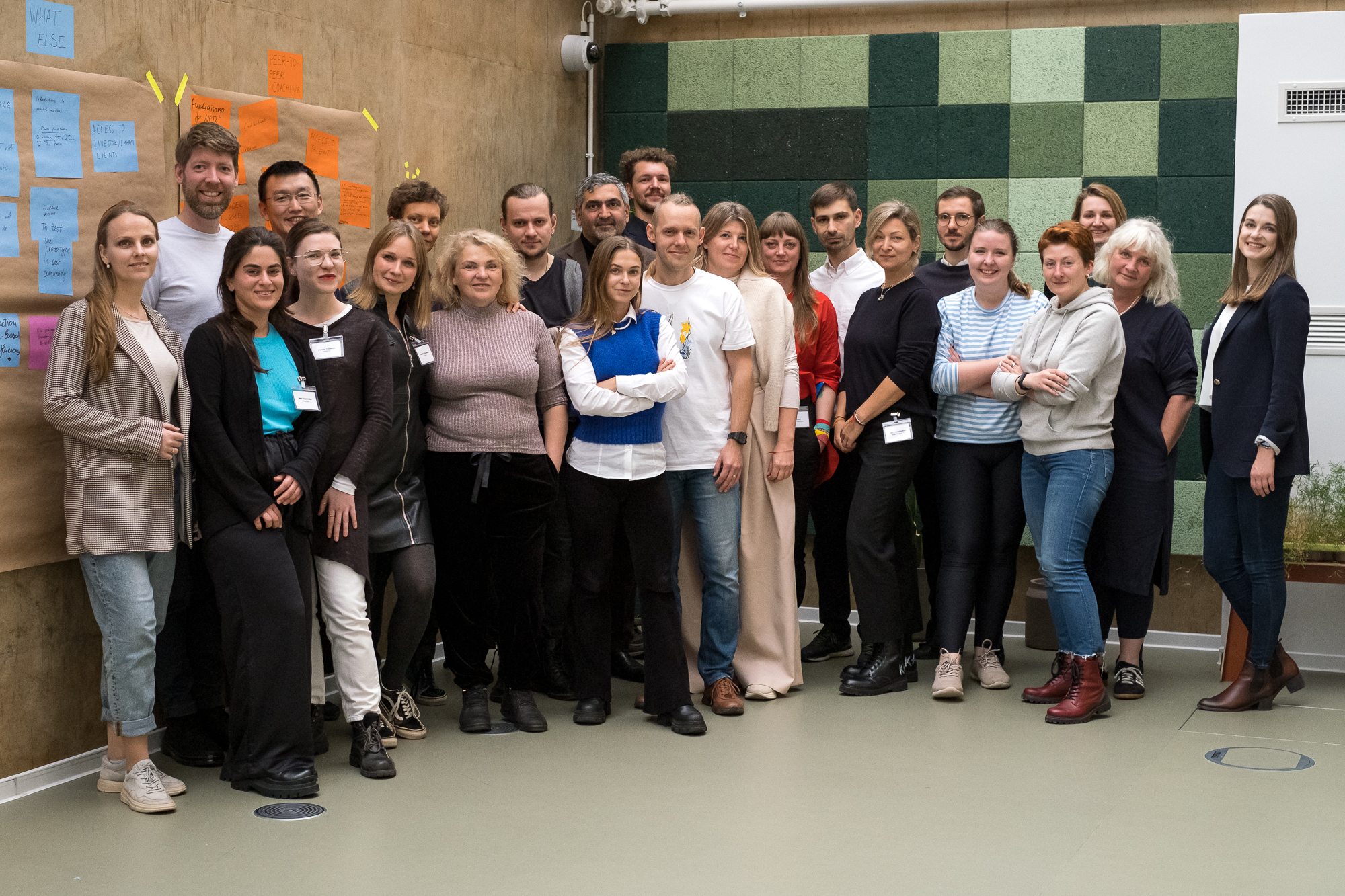 © Copyright: Robert Eckstein
Network
PHINEO Startups provides access to different sector partners and one of the largest impact investing and social entrepreneurship networks in Germany.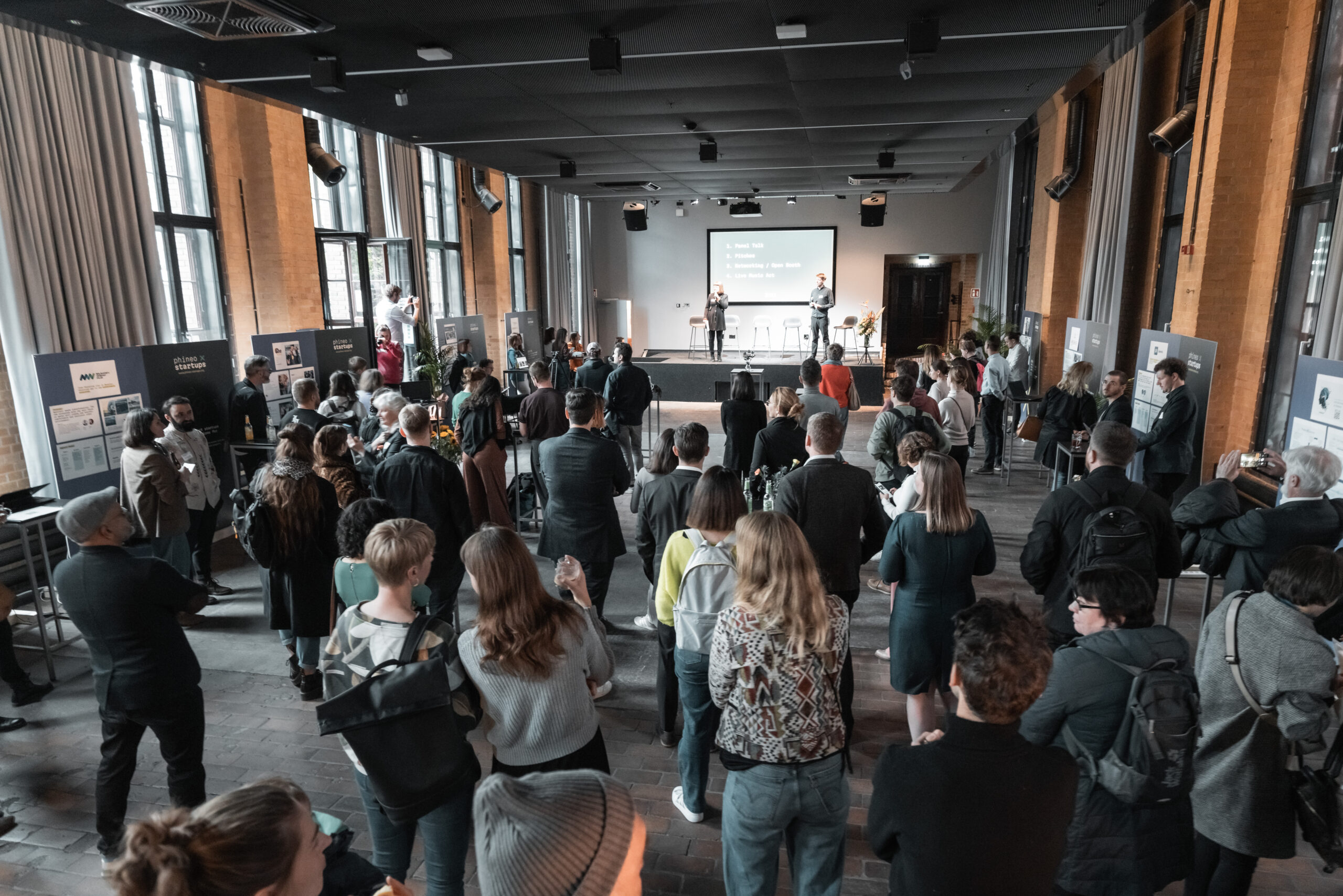 © Copyright: Robert Eckstein

Ask us anything
Do you have any questions?
We can chat here.

If you encoun­ter any tech­ni­cal or other difficul­ties while sub­mit­ting your online appli­ca­ti­on, plea­se feel free to reach out to us.

Need a 1:1 call?
Want feedback on your documents before you apply? Lets make an appointment for a video call as soon as possible. Someo­ne from the PHINEO Star­tups team will give feedback on your pitch deck. After that, you have until the end of the sub­mis­si­on peri­od to integra­te our feed­back into your application.
Our alumni
Connect with our former participants.
Our startups
These startups participated in our accelerator program:
In the press
Esper Bionics, is included in TIME magazine's list of the best inventions of 2022. The self-learning prosthetic hand powered by artificial intelligence (AI) was named a groundbreaking invention in the accessibility category and will appear on the magazine's cover.