Democ­ra­cies are fight­ing for their lives. Why?
For the first time since 2004, there are more auto­crat­ic than demo­c­ra­t­ic states in the world. Right-wing pop­ulist par­ties are on the rise around the world, while vot­er turnout is falling, trust in polit­i­cal sys­tems and the press is declin­ing, and fake news are on the rise. As if that was­n't enough, dig­i­tal tech­nolo­gies have cre­at­ed new chal­lenges for democ­ra­cies. We see fil­ter bub­bles, where social media algo­rithms only show users con­tent that con­firms their point of view, often accom­pa­nied by manip­u­la­tion and the spread of mis­in­for­ma­tion on social media. In addi­tion, large tech­nol­o­gy com­pa­nies have dis­pro­por­tion­ate pow­er and use it for tar­get­ed manip­u­la­tion and sur­veil­lance. Final­ly, arti­fi­cial intel­li­gence such as Chat­G­PT can do great harm in the wrong hands.
But: If tech­nol­o­gy is part of the prob­lem, it is also part of the solu­tion!
Do you have an idea for a solu­tion?
This is your chance to be the dri­ving force behind trans­for­ma­tion. We are look­ing for star­tups that are devel­op­ing tech­nolo­gies that add social and envi­ron­men­tal val­ue, ben­e­fit democ­ra­cy, increase access and par­tic­i­pa­tion in democ­ra­cy, and add diver­si­ty to the tech­nol­o­gy land­scape. We believe that impact star­tups have greater flex­i­bil­i­ty and agili­ty than estab­lished com­pa­nies and can respond more quick­ly to chal­lenges.
We can help you with our incu­ba­tor and accel­er­a­tor pro­gram
In our accel­er­a­tor pro­gram, we will guide you for 5 months to turn your idea into real­i­ty.
We offer you access to fund­ing, coach­ing from expe­ri­enced men­tors, access to our net­work. We will work side by side at bUm. A co-work­ing space for social entre­pre­neurs, non­prof­it orga­ni­za­tions and activists.
Appli­ca­tion starts:
14.08.2023
Appli­ca­tion ends:
08.10.2023
Pro­gram start:
29.11.2023
Phi­neo has 10 years expe­ri­ence
with impact invest­ing
PHINEO is one of the pio­neers of impact inves­ting, mea­sure­ment and man­age­ment in Ger­ma­ny. We com­bi­ne impact and finan­cial know-how in one team. The­re­fo­re, we can help you finan­ce your pro­ject and pro­vi­de access to a net­work of impact inves­tors. In additi­on, we sup­port you with our com­mu­ni­ca­ti­on to our broad net­work of dif­fe­rent sec­tor part­ners and one of the largest Impact Inves­ting and Social Entrepre­neurs­hip net­works in Ger­many.
Coach­ing
A ded­i­cat­ed PHINEO Star­tups coach guides impact founders through the incu­ba­tor pro­gram and designs it togeth­er with them.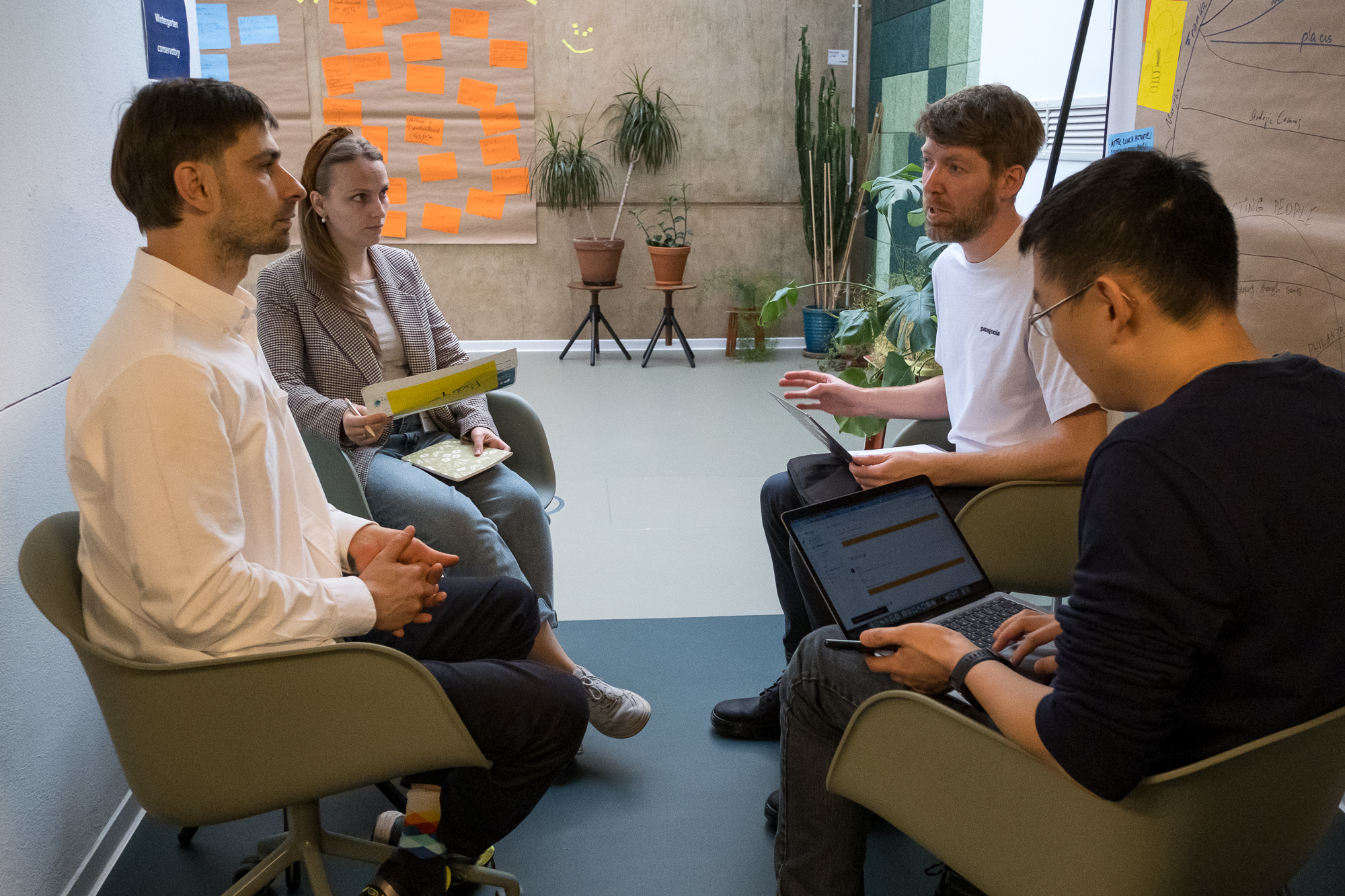 Men­tor­ing
A ded­i­cat­ed and expe­ri­enced men­tor sup­ports and advis­es each impact start­up team indi­vid­u­al­ly through­out the incu­ba­tor pro­gram – in addi­tion, top­ic-spe­cif­ic men­tors can be con­sult­ed.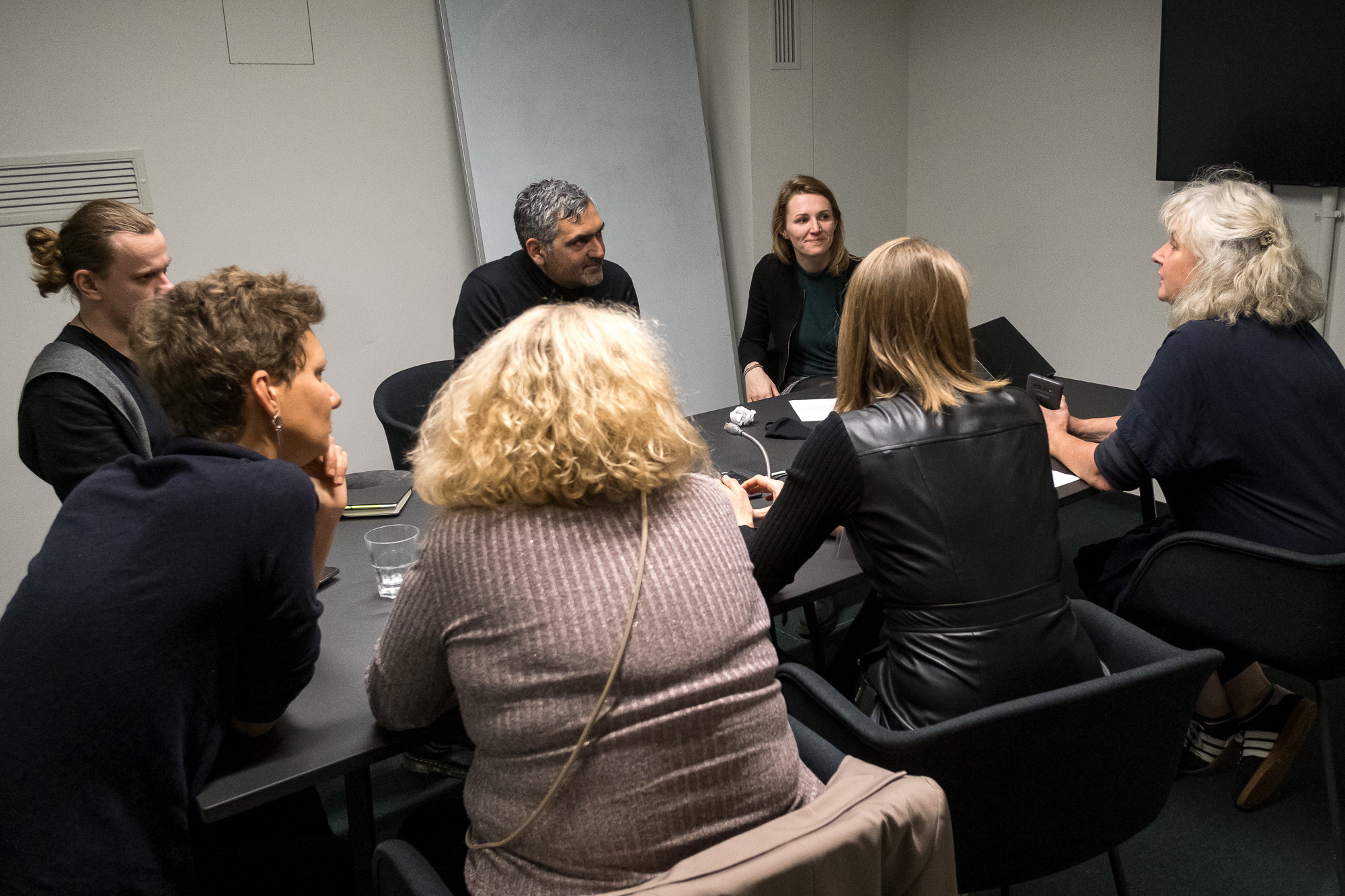 © Copy­right: Robert Eck­stein
Your men­tors and experts
Here you can con­nect with a selec­tion of our men­tors and experts.
Mas­ter­class­es
The­re will be a wee­kly trai­ning offer with work­shops aimed at addres­sing your needs and gaps and inten­ded to sup­port the accelera­ti­on of your devel­op­ment.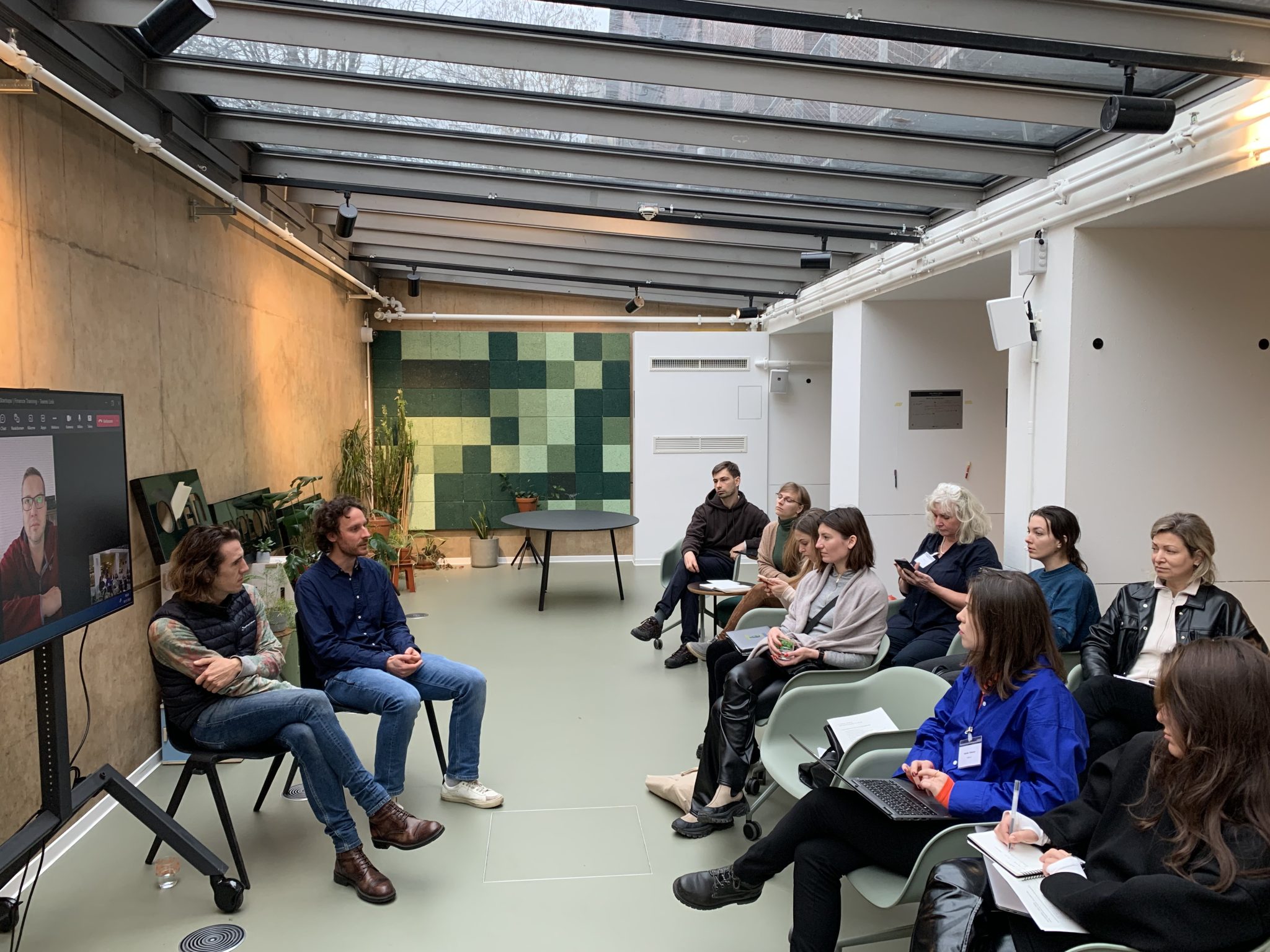 © Copy­right: Robert Eck­stein
Co-Work­ing
You get a seat at bUm. A place to work, meet, learn and improve the world togeth­er. It's a com­mu­ni­ty space for inspir­ing encoun­ters between social entre­pre­neurs and home­less peo­ple, pol­i­tics and the neigh­bor­hood, social­ly com­mit­ted com­pa­nies and activists, non-prof­it orga­ni­za­tions and vol­un­teers.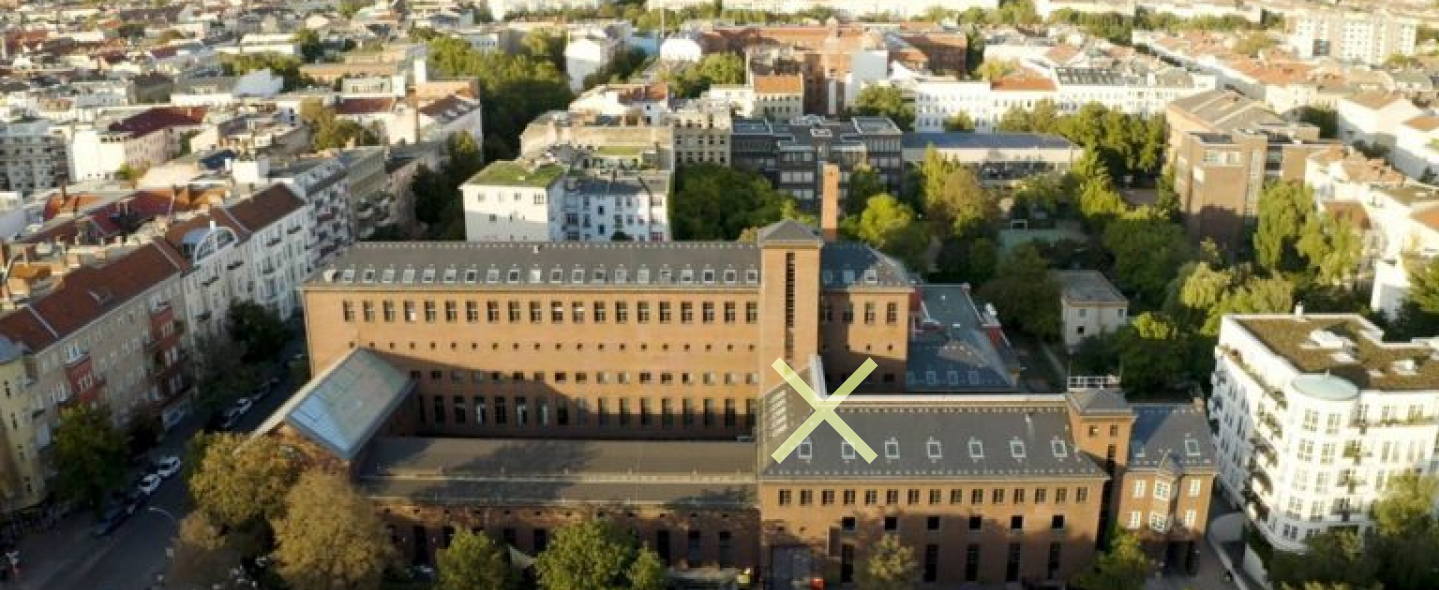 Co-Work­ing at bUm,
Paul-Linke-Ufer
© Copy­right: bet­ter­place Umspan­nwerk GmbH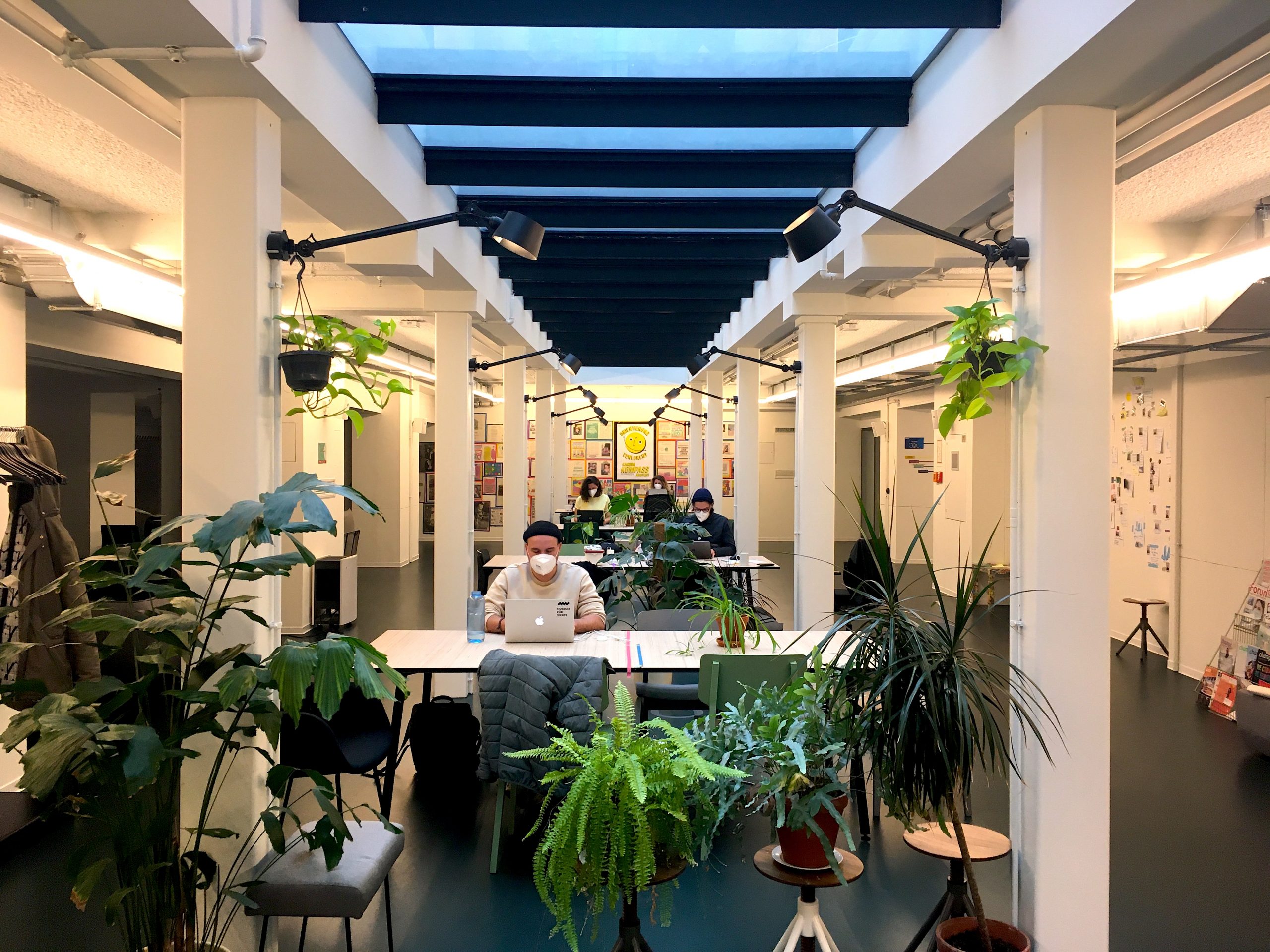 bUm com­mu­ni­ty space
Hybrid Set­up
With our hybrid set­up, we sup­port both in-per­son atten­dees and vir­tu­al atten­dees from Kyiv, Paris, Lon­don or any­where else.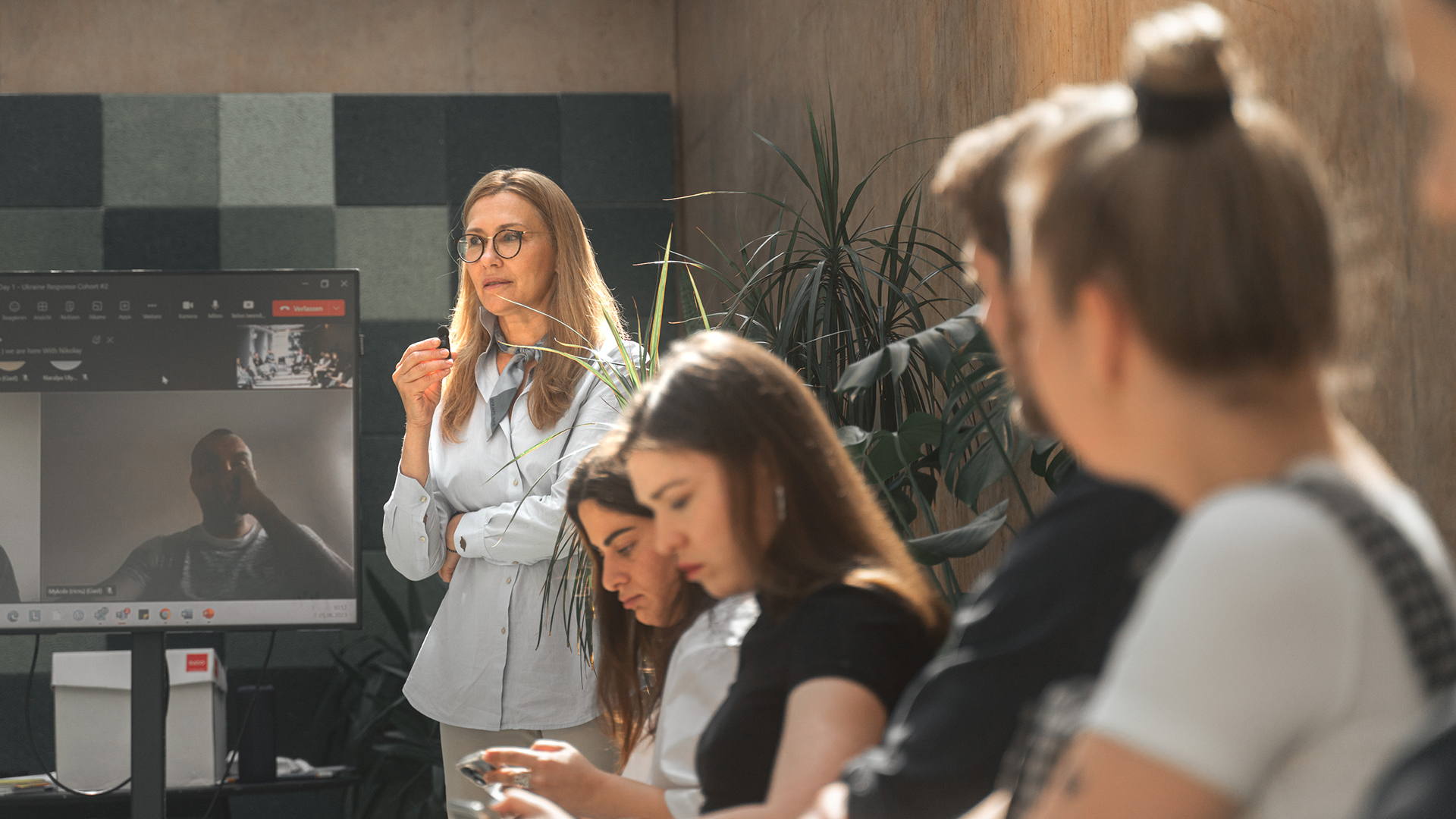 © Copy­right: Robert Eck­stein
Events
Diverse types of events are offered as part of the incu­ba­tor pro­gram, e.g., com­mu­ni­ty events, pitch events, net­work­ing oppor­tu­ni­ties & an impact sum­mit.
Impact Sum­mit: Ukraine Response Pro­gram #2
© Copy­right: Robert Eck­stein
Our Impact Sum­mit is joint Demo Day and Kick-Off Event
We say good­bye to the par­tic­i­pants of one pro­gram and wel­come the par­tic­i­pants of the next pro­gram with a big joint event. This way, the new par­tic­i­pants see what to expect right on their first day. And they can con­nect with our entire impact com­mu­ni­ty at this event.
Mont­ly Pitch'n'Lunch Events
To get an idea of our pro­gram, you can reg­is­ter for one of the two upcom­ing pitch events, where par­tic­i­pants from our cur­rent Ukraine Response Pro­gram #2 will pitch their star­tups in front of an audi­ence. Of course you can also watch our pitch events online. You can find the cor­re­spond­ing zoom links at eventbrite.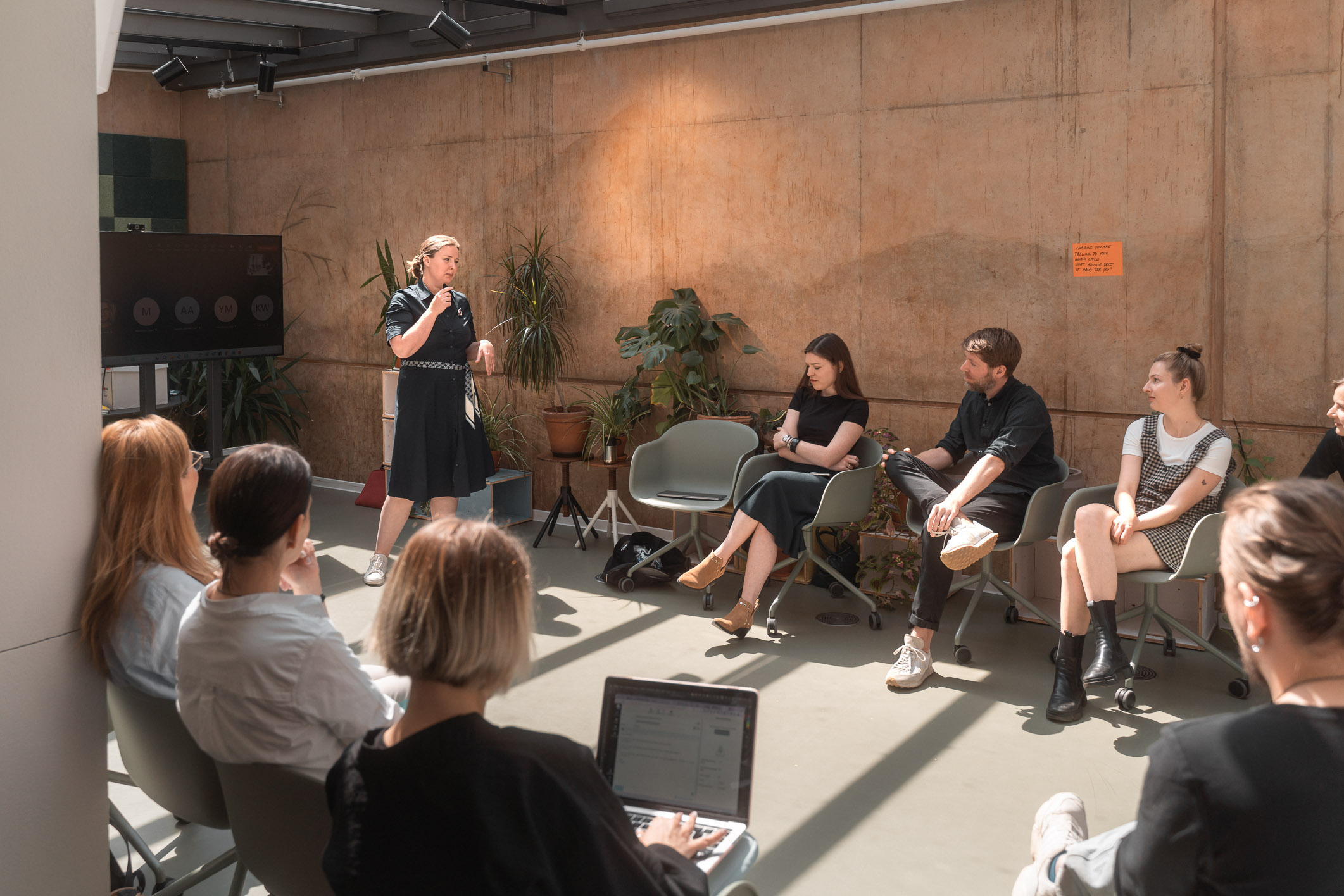 Pitch'n'Lunch No.4 Mon­day, Sep­tem­ber 25, 1–3pm CEST
© Copy­right: Robert Eck­stein
Peer-to-Peer Coach­ing and Com­mu­ni­ty Build­ing
PHINEO Star­tups encour­ages and facil­i­tates learn­ing and com­mu­ni­ty-build­ing oppor­tu­ni­ties among founders.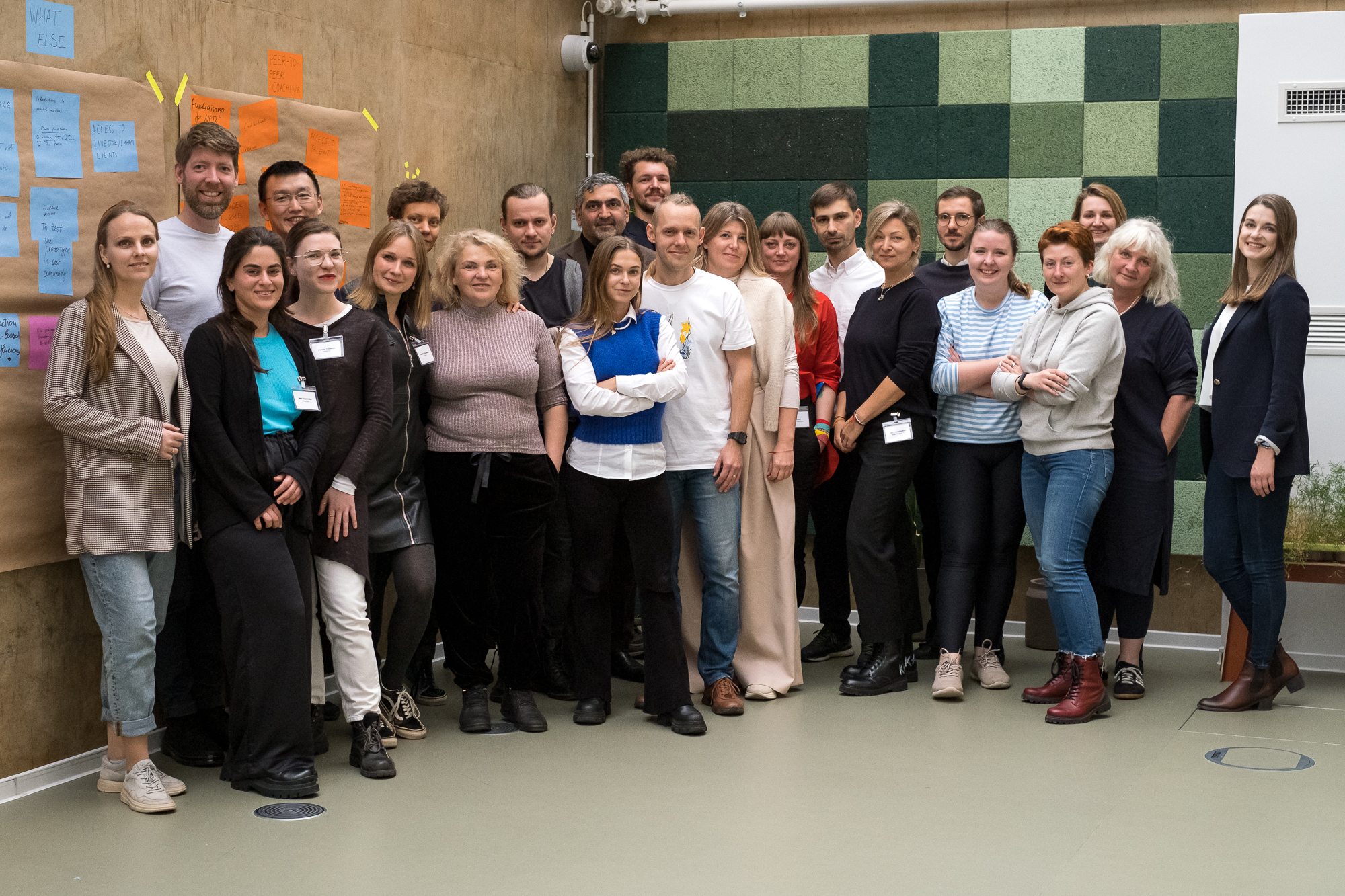 © Copy­right: Robert Eck­stein
Net­work
PHINEO Star­tups pro­vides access to dif­fer­ent sec­tor part­ners and one of the largest impact invest­ing and social entre­pre­neur­ship net­works in Ger­many.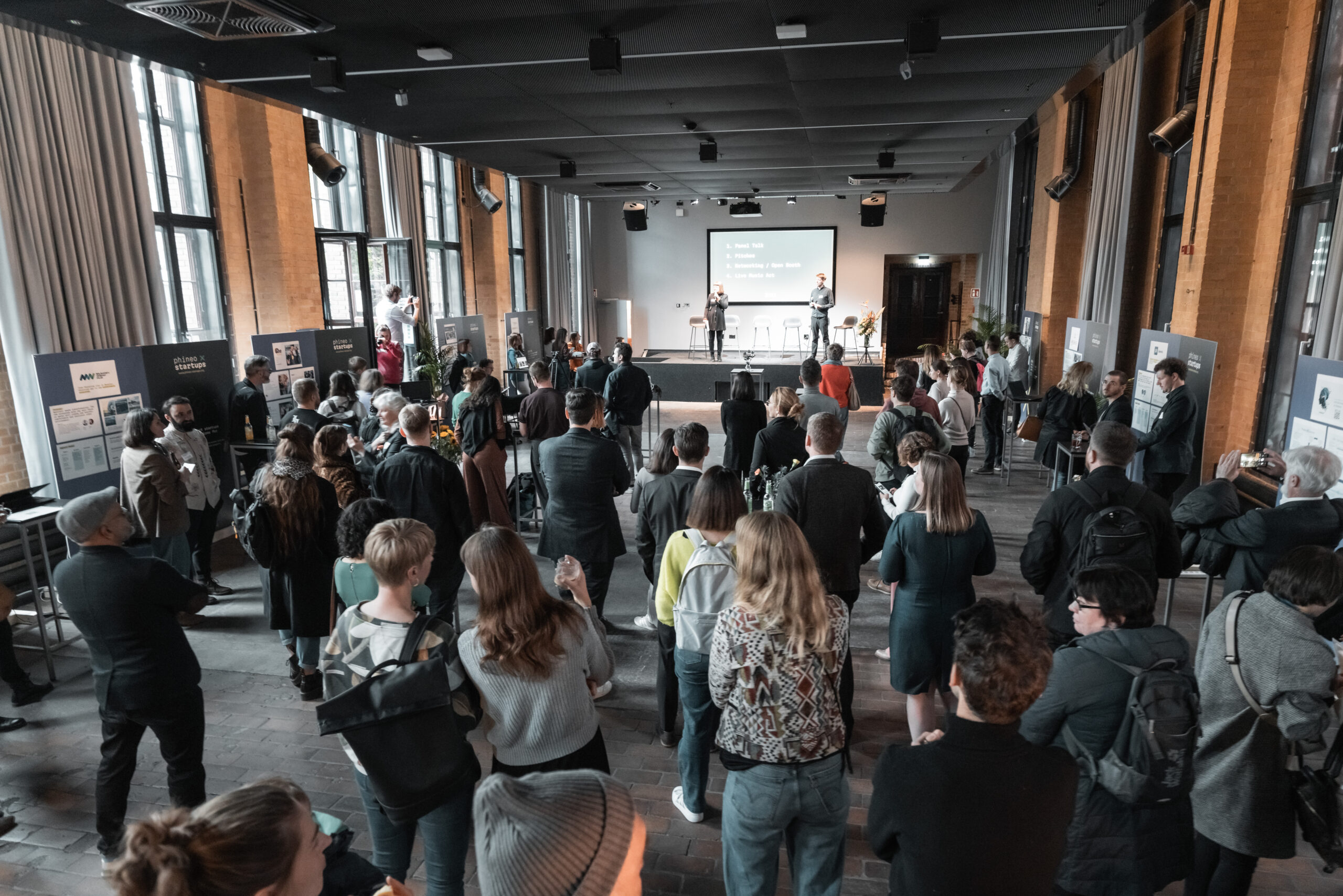 © Copy­right: Robert Eck­stein
It's a match?
We sup­port star­tups in all sta­ges. Do you have an almost finis­hed pro­to­ty­pe that you can test or an exis­ting start­up that you want to bring to a new lev­el?
Your team con­sists of at least two foun­ders. Non-pro­­fit as well as for-pro­­fit organiz­a­ti­ons can apply.

Ask us any­thing
Do you have any ques­tions?
We can chat here.

If you encoun­ter any tech­ni­cal or oth­er difficul­ties while sub­mit­ting your online appli­ca­ti­on, plea­se feel free to reach out to us.

Need a 1:1 call?
Want feed­back on your doc­u­ments before you apply? Lets make an appoint­ment for a video call as soon as pos­si­ble. Someo­ne from the PHINEO Star­tups team will give feed­back on your pitch deck. After that, you have until the end of the sub­mis­si­on peri­od to integra­te our feed­back into your appli­ca­tion.
You need to accept func­tion­al cook­ies to use the sched­ul­ing fea­ture.